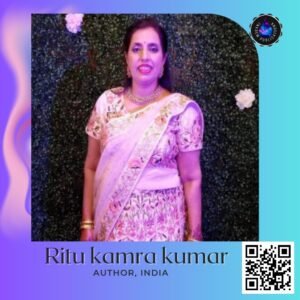 Dr Ritu Kamra Kumar is Head of Department and Associate Professor in Post Graduate Department of English at Mukand Lal National College Yamunanagar Haryana India.
She is an avid writer and poet and has been awarded with multiple honours at prestigious National and International platforms.
She is the honorary Editor of THE INKDEW TIMES.
Biography
Award
Interview